Jury Prize goes to 'Home Base' sneakers
The jury deliberated the entries on five elements; design, innovation, storytelling, functionality and sustainability. The versatility and quality of all the designs was high and made it difficult to decide a winner. With his functional and fashionable slip on sneakers it was Hommy Diaz from Los Angeles who got awarded the first place and the opportunity to showcase his 'Home Base' concept at WHITE Milano, during the Milan Fashion Week in September 2021.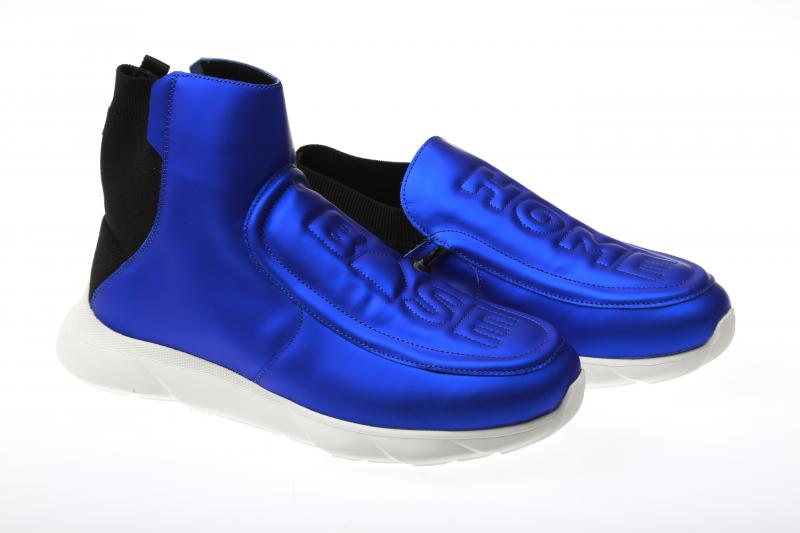 'We want to compliment all the designers. The level of each of the participants is unprecedentedly high', says Alessandro Vigano, chairman of the jury.
Zoom call with Queen Máxima of the Netherlands
Hommy Diaz received an extra surprise; as the winner of the Design Challenge he received the opportunity to videocall with Queen Máxima during her visit to Smit & Zoon on May 26, to honor their 200 year anniversary. 'Meeting Her Majesty Queen Máxima and talking about my Home Base sneaker concept was without a doubt a highlight in my sneaker career'.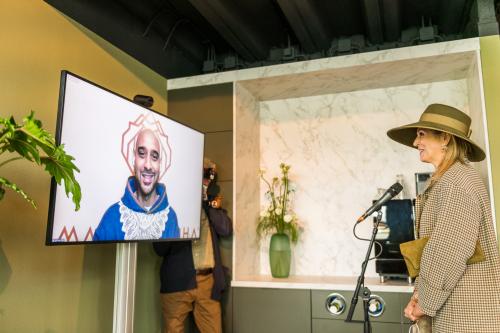 Copyright: Twycer / www.twycer.nl
Public voting prize goes to Alexandros Vasdekis
After two weeks of online voting it was Alexandros Vasdekis from Greece who has been called out as winner by the public. His contemporary and timeless sandal design, that can be worn in different ways by adding or leaving straps, stood out by the public. Alexandros will be invited for a midweek in Amsterdam, to experience the Dutch capital at its creative best.
About the Design Challenge
Smit & Zoon's mission is to "create a socially and environmentally sustainable leather value chain by 2025". We believe that an important part of achieving this mission lies in education and sharing knowledge about sustainable solutions and materials. A wild idea about an internal competition turned into the Design Challenge supported by the expertise of the Arsutoria Design School in Milan. A logic collaboration: both have a passion for leather and sustainability high on the agenda.

The Design Challenge is also part of the celebration of the 200 Year Anniversary of Smit & Zoon. The competition was managed by Danielle Koenen-Okkinga, Global Director Marketing & Communication of Smit & Zoon: 'We want to thank the five designers, Alexandros Vasdekis, Guglielmo Gorno, Javier Albanil Mogollon, Hommy Diaz and Laure Wolff for their energy, creativity, participation and drive to make the world a little bit better. We, from Smit & Zoon, are very proud of the level of quality and explicit designs they brought to the table. A reason for us to think carefully about a sequel.'